When you want to make sure that you can deliver the right food product when consumers want it, you try to align distribution, production, procurement, and all other processes with that goal. Modern, powerful ERP and analytics can help you take the uncertainty out of demand planning and make the effort more efficient.
Here are some responses to demand-planning questions we often hear from food production companies.
When we perform planning and forecasting, we look at past sales records, adjusted for climate, seasonal, and special events. Is that not good enough?
If your business is the same year in, year out, and if you don't plan on growing in revenue, market share, or product diversity, that might well be all you need to consider in your demand planning. However, if it's possible that new competitors and new types of products enter your market, if demographics and climates change, and if consumers' preferences fluctuate, you should build your intelligence by including additional data sources. Those might include, for example, reporting on your competitors' activities and current conditions in the operations of the producers, farmers, and suppliers you do business with.

Also, consider the possibility of sudden shifts in weather patterns, deteriorating soil quality, control of pests and invasive species, changes in expected yield when producers and farmers adopt sustainable practices, and other factors which can dramatically and rapidly change your ability to meet expected demand. If your strategy includes growth, you will need to assess these changes as you ensure that your procurement, production, and distribution can scale to meet increased demand. That may require analysis and modeling to qualify the capabilities and pricing structures of additional suppliers and logistics services.

How can technology help us in realizing effective demand planning?
You can take advantage of a modern, powerful ERP system, Microsoft Dynamics 365 on the Azure cloud, to bring all your business processes onto one centralized platform where you can manage them. You can connect Dynamics 365 with data streams from the internet of things (IoT) and other sources to ensure your visibility of supply chain, market, weather, and other conditions that could influence demand.

On the Azure platform, you can use a range of business intelligence and analytical tools like Power BI to perform the reporting that helps you plan operations to match demand and production. Solutions like Azure Machine Learning can help you uncover trends, connections, and patterns that your intuition or more basic reporting might not identify. Microsoft Dynamics 365 includes ERP as well as CRM capabilities, so you can connect your data-based insights directly with your marketing and sales strategies for creating and meeting demand.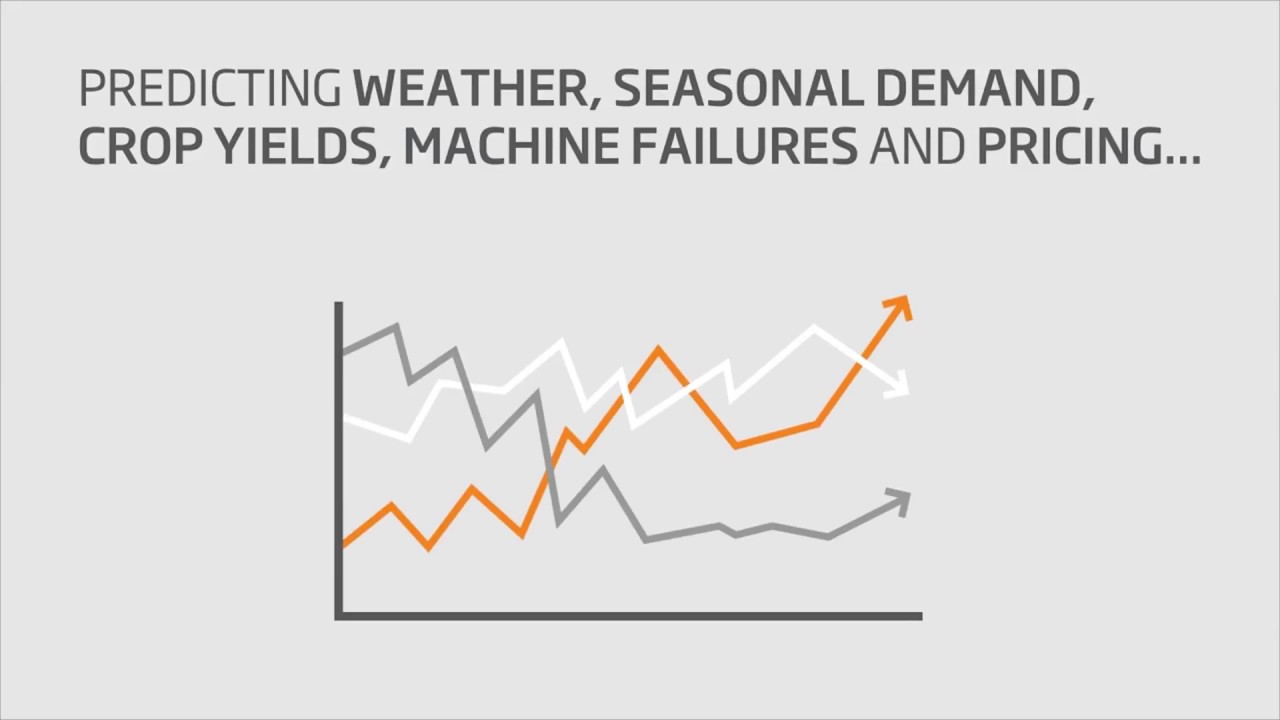 Can your solutions help us avoid overproduction and reduce food waste?
You can rely on ERP and analytics together to help you avoid the costs, spoilage, inefficiencies, and brand damage that can happen when you waste or cause waste of materials and products, or produce beyond demand. When you use predictive analytics applied to market, supply chain, and historical data, you can forecast demand with a high degree of accuracy. Using Microsoft Dynamics 365 together with a business process optimization approach, you can ensure that your procurement, production, and distribution processes will scale to support that demand.

In terms of day-by-day activities, that also means you can receive timely shipments from the top-quality suppliers when you need them for production, keep them in your warehouse for a minimal amount of time, and get the finished products out to resellers and consumers quickly. You can largely eliminate production of perishable goods for inventory. Automated notifications and alerts help you maintain environmental conditions in your operation to ensure the best quality of ingredients, raw materials, and final products.

How do we translate our improved demand planning and forecasting into the supply chain?
Enhanced business intelligence from your use of Azure analytics and cloud ERP will make it possible to give suppliers better and more reliable advance notice of demand or product changes, so they can plan for them in a timely manner and you can avoid increasing costs or potential shortages. Reliably anticipating demand can also help you make more effective use of logistics and shipping services, especially when costly, specialized vehicles and containers are required.

In addition, by using Dynamics 365 and cloud-based business intelligence tools, you can streamline vendor quality management with complete records of each vendor's performance to your standards and make it easier to hold vendors accountable without needless acrimony.

How can we use Microsoft Dynamics 365 and Azure insight tools to make rapid adjustments in demand planning?
You can define the thresholds, events, metrics, and KPIs that matter most to your business and its markets, and generate automated notifications as soon as certain changed conditions occur in your market and competitive field. Your managers are then aware of these events as they happen. They can revise production planning or procurement to allow for adjustments in demand, and immediately engage with your farm producers and suppliers to follow suit.

How can we connect demand planning with improvements in the customer experience?
At a high level, when you produce the items people want and deliver them when they want them, consumers and resellers will be happy with you. However, you can use your market and historical data intelligence to accomplish more than that. For example, you could find cost-effective ways to adjust the formulation of certain products to seasonal or event-driven changes in customer preferences, or correctly anticipate that a certain flavor or ingredient will suddenly see a drastic boost in the favorability of consumer perceptions, spiking demand.

You can also use Azure-based insight tools to plan and launch alternative product versions that meet demand changes caused by sudden changes in consumers' awareness of allergens, health benefits, or environmental values. If you can score a sequence of successes in forecasting and meeting changing consumer demands, your can burnish your brand and its reputation.

How does Columbus help food companies that want to improve demand planning?
We help you implement Microsoft Dynamics 365 and Azure insight tools so they fit your company and your demand-planning requirements. We can also contribute our own solutions to help you manage production and logistics, create more lasting value from the supply chain, improve your business processes in line with your goals and strategy, integrate and connect systems, and improve the customer experience.

We have performed many successful software projects for food companies, both leading brands as well as smaller and growing operations. Some companies may just want to become more accurate and resource-efficient in their demand planning while others are looking for digital business transformation and strategic optimization. Our food industry and technology experts can help you achieve either goal. We are deeply familiar with the trends and challenges in the food industry and can share advance insight into technology developments that help you run your operation and deliver the right products when consumers are ready for them.

Having studied many different user scenarios and personalities in a great variety of day-to-day situations, we also know how to enable a productive experience for your people – in the cloud, on-premise, or in a hybrid environment.

What should I know about Columbus –what's unique about the company?
We are working to take advantage of digital transformation to become better at meeting customer needs and become an ever more valuable organization. We have that in common with many of our customers. We are a customer-centric organization with a global reach, a local presence, and a deep understanding of the business cultures in the world's regions. Many Columbus consultants come with many years of experience in the food industry and know all about the intricacies of demand planning. We know how to help you benefit from modern technology in a low-risk, economical manner and enable you to deliver to demand at all times.

How do I get started?
Feel free to download our free ebook Evolving demand planning to optimize the supply chain and realize the market potential of your food products. If you want to enhance demand planning by using the best of modern ERP, get in touch with us.

Conclusion
You can also read our blog - 5 CIO concerns addressed: Ways food manufacturers can be customer-centric