A Deloitte and Forbes survey found that some of the main implementation project challenges included; poor tactics, limited resources and change fatigue throughout the organisation due to other projects happening at the same time. This is why when implementing a CRM, you need more than the right system to transform your business; you also need to work with the right implementation partner.
Here's what you'll get when you work with the Columbus team and why we're the right choice for your CRM implementation project.
1. We're highly experienced
The best and right implementation partner will have years of experience of successfully completing projects of a similar type and scale. At Columbus, we have over 30 years of implementation experience and have successfully rolled out over 8,600 implementation projects. And then there's the hours and hours of expertise we have in consultancy projects (more than 1.7 million hours, to be precise).
What we're trying to say is we're deeply experienced in business system implementation projects. Our clients span a variety of sectors, from manufacturing to distribution, B2B to B2C, although we tend to specialise in manufacturing companies and property management.
When you choose to partner with us, we become an extension of your team so you'll gain access to our extensive knowledge. Implementation projects aren't easy and there are plenty of pitfalls to avoid. An experienced partner can navigate these. For you, this means peace of mind that your implementation's in safe hands and more time to focus on other tasks.
For example, we helped property consultancy Carter Jonas align with their cloud-first strategy. Their legacy CRM (Microsoft Dynamics 2011 CRM) wasn't as efficient as it used to be. We moved the company onto the latest Customer Engagement version, successfully migrating them to the cloud and resolving various business challenges in the process.
Read more on how we helped Carter Jonas via the button below.
2. Our reputation speaks volumes
The amount of experience a potential partner has in terms of implementation projects matters. Do you know what else does too? Their reputation. Take a look at their client testimonials, case studies, success stories, awards and accolades. These indicate how well the partner actually performs, not how well they say they do.
In addition to being a Microsoft partner, we've won the Microsoft Dynamics Partner of the Year award twice. We're also a member of Microsoft's Inner Circle, an elite status awarded to the world's most strategic Microsoft Dynamics partners (which makes up less than 1% worldwide).
What does that mean for you? An Inner Circle Partner has a proven track record of customer success and receive exclusive access to Microsoft resources, such as invitation-only technical training, product launches, assets and more. And considering your implementation partner becomes an extension of your team, that means you will have exclusive access to all this.
3. We can offer round-the-clock support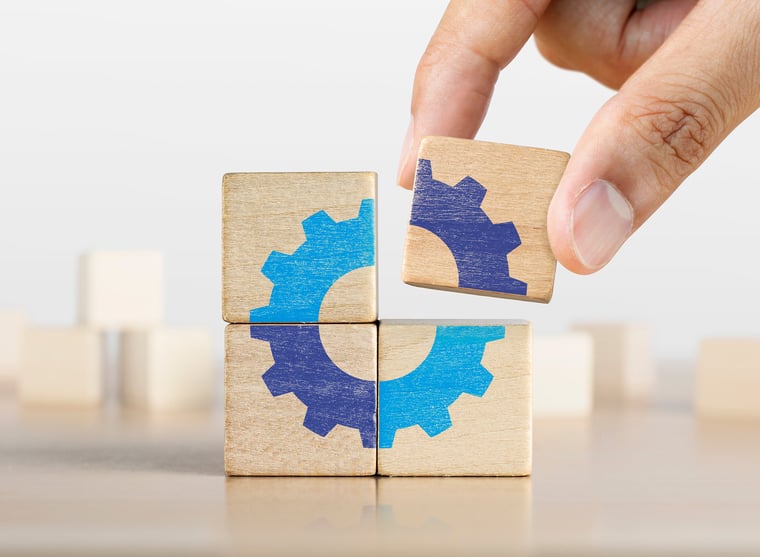 Issues can occur at any time - they don't always happen during working hours. If you don't work with a partner, you're responsible for monitoring your system round-the-clock.
If you do work with a partner, that responsibility will be shouldered by them instead. For example, at Columbus, we offer 24/7 support, meaning we'll be watching your systems, fixing any potential issue before they become a problem and ensuring it's working as it should - especially during out-of-office hours. We prefer to take a proactive approach rather than a reactive.
4. We revolve around our customers
Some partners might push you to invest in a particular system because they think it's the best system. You might not think there's anything wrong with that but the best solution on the marketplace may not necessarily be the right one for your business.
That's why we offer a range of products by a variety of companies. For example, we're not just a Microsoft partner; we also work with Episerver, Sana Commerce, To-Increase and more. It's not about what we personally think is best, it's what we think is best for the business challenges you're experiencing right now.
We want our customers to futureproof their processes and truly reap the benefits of digital innovation.
5. Our culture is something we're proud of
Implementation projects are long and the road can be rocky. So, you'll need to work with a partner whose culture and way of working clicks with your business'.
At Columbus, we're proud of our family-like, down-to-earth culture. It's something we extend to our customer relationships.
6. We deliver using a state-of-the-art agile-based implementation approach.
Customer Management platforms are often deeply configured to suit the client we work with. That's why we offer a fully agile implementation approach that keeps our customers heavily engaged throughout the implementation.
This means the movement to live operation for the business can happen in weeks rather than months. It also removes the need for heavy user acceptance testing, as the user teams are hands-on with the product throughout the implementation.
Discover more tips to help you choose the perfect CRM implementation partner
Want to ensure your CRM implementation project is a success? Working with the right implementation partner is just as important as finding the right CRM system.
Download our guide to discover even more tips, from whether it's better to outsource or keep the project in-house to questions you should be asking when you're narrowing down your options.